INGENIOUS aims to design and evaluate the Next-Generation IoT (NG-IoT) solution, with emphasis on 5G and the development of Edge and Cloud computing extensions for IoT, as well as providing smart networking and data management solutions with Artificial Intelligence and Machine Learning (AI/ML). The project embraces the 5G Infrastructure Association (5G IA) and Alliance for Internet of Things Innovation (AIOTI) vision for empowering smart manufacturing and smart mobility verticals.
WP6: TESTBED INTEGRATION, VALIDATION AND DEMONSTRATION
D6.1 – PoC development, platform and testbed integration SEPT.2021
D6.2 – Initial planning for testbeds JAN.2023
D6.3 – Final evaluation end validation MAR.2023
WP7: DISSEMINATION, STANDARDISATION AND EXPLOITATION
D7.1 – Data management plan MAR.2021
D7.2 – Mid-term dissemination, standardisation and exploitation DEC.2021
D7.3 – Final dissemination, standardisation and exploitation MAR.2023
INGENIOUS consortium is formed by
21 partners from 8 countries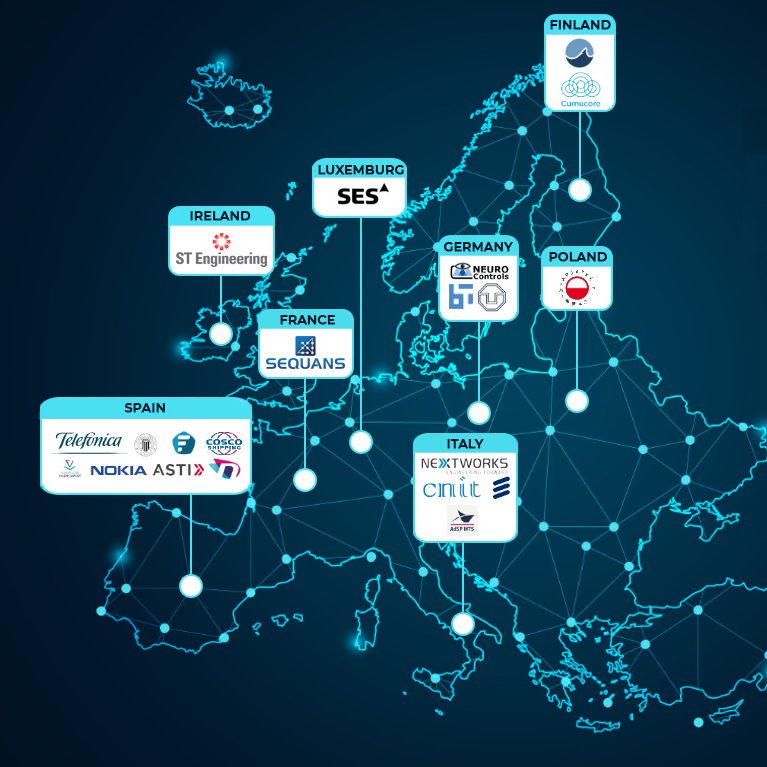 iNGENIOUS has been featured on page 33 of the June 2021 edition of HiPEAC info magazine.
iNGENIOUS participation in the EU-IoT Training Workshop Series: AIoT and Edge Machine Learning
May 21st Jussi Poikonen from Awake.AI will be presenting Applications of Machine Learning and Edge Computing in Maritime Logistics
iNGENIOUS participation at GLOBECOM 2021
It's official: iNGENIOUS and ASSIST-IoT will be jointly organizing a workshop at the 2021 IEEE Global Communications Conference this December
More details to come shortly!
iNGENIOUS project overview video
It's published: iNGENIOUS very first project overview video. Please check it out in our YouTube channel.
Awake.AI to provide vessel schedule estimates for all Finnish ports
Awake.AI has won the tender to provide vessel schedule estimates for Finnish ports through Fintraffic Vessel Traffic Services.
iNGENIOUS in 5GAA Technical Report
iNGENIOUS IoT has been included in recent 5GAA Technical Report, "Tele-operated Driving (ToD): System Requirements Analysis and Architecture".
<!—-><!—->
<!—->
<!—->
<!—->
<!—-><!—->
<!—->
<!—->
Automation provides economic benefits for customers and service providers by improving the response time and increasing operational productivity. It facilitates the optimization of resource allocation and material utilizations, enabling lower production costs and creating opportunities for new services.
Prof. David Gomez-Barquero
Universitat Politecnica de Valencia
iTEAM Research Institute
Camino de Vera s/n
46022 Valencia, Spain
Barkhausen Institut
WÜRZBURGER STR. 46,DRESDEN 01187, Germany