INGENIOUS aims to design and evaluate the Next-Generation IoT (NG-IoT) solution, with emphasis on 5G and the development of Edge and Cloud computing extensions for IoT, as well as providing smart networking and data management solutions with Artificial Intelligence and Machine Learning (AI/ML). The project embraces the 5G Infrastructure Association (5G IA) and Alliance for Internet of Things Innovation (AIOTI) vision for empowering smart manufacturing and smart mobility verticals.
INGENIOUS consortium is formed by
21 partners from 8 countries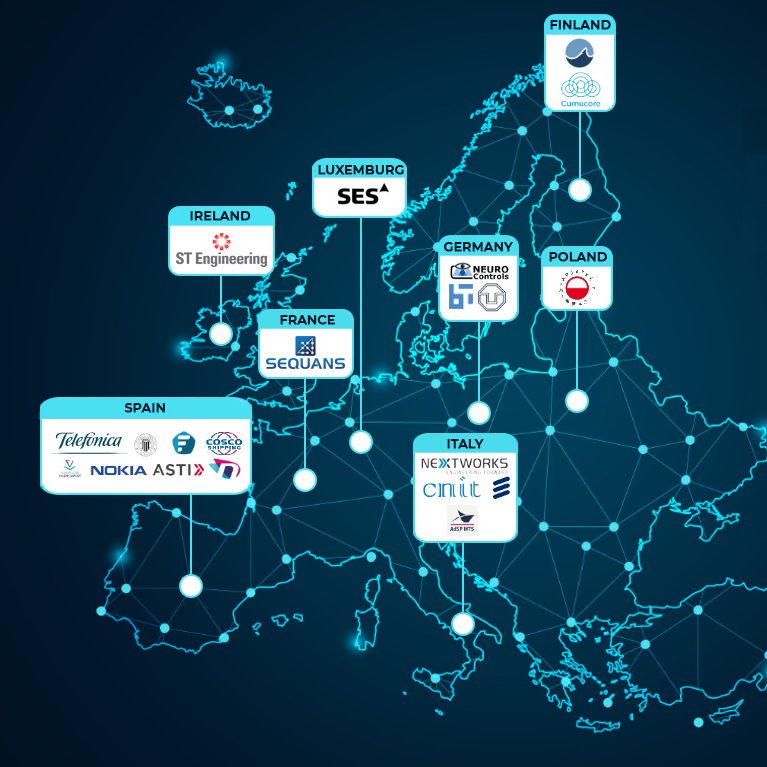 <!—-><!—->
<!—->
<!—->
<!—->
<!—-><!—->
<!—->
<!—->
The Finnish multinational telecommunications corporation has chosen a private LTE solution as the basis for wireless critical communication in ports.
<!—-><!—->
<!—->
<!—->
<!—->
<!—-><!—->
<!—->
<!—->
D5.2 Baseline iNGENIOUS data management framework
<!—-><!—->
<!—->
<!—->
<!—->
<!—-><!—->
<!—->
<!—->
Team registration and challenge selection deadline 15.05.2022
<!—-><!—->
<!—->
<!—->
<!—->
<!—-><!—->
<!—->
<!—->
ICT innovation is considered the turnkey to enable Industry 4.0 processes and paves the ground to sustainable growth
<!—-><!—->
<!—->
<!—->
<!—->
<!—-><!—->
<!—->
<!—->
This use case focuses on enhancing the situational understanding of events in maritime ports and terminals by means of collecting and aggregating data processing. A subsequent optimization and prediction performed on this data will reduce the time that trucks spend inside the port and terminal facilities.
<!—-><!—->
<!—->
<!—->
<!—->
<!—-><!—->
<!—->
<!—->
End-to-end intermodal asset tracking allows shipment information to be ubiquitously available across all connected platforms and interested parties in real-time. Data analytics on this rich and timely data would further allow supply chain players to achieve operational excellence, major reductions in operational uncertainties, and increased revenues.
Prof. David Gomez-Barquero
Universitat Politecnica de Valencia
iTEAM Research Institute
Camino de Vera s/n
46022 Valencia, Spain
Barkhausen Institut
WÜRZBURGER STR. 46,DRESDEN 01187, Germany