INGENIOUS aims to design and evaluate the Next-Generation IoT (NG-IoT) solution, with emphasis on 5G and the development of Edge and Cloud computing extensions for IoT, as well as providing smart networking and data management solutions with Artificial Intelligence and Machine Learning (AI/ML). The project embraces the 5G Infrastructure Association (5G IA) and Alliance for Internet of Things Innovation (AIOTI) vision for empowering smart manufacturing and smart mobility verticals.
INGENIOUS consortium is formed by
21 partners from 8 countries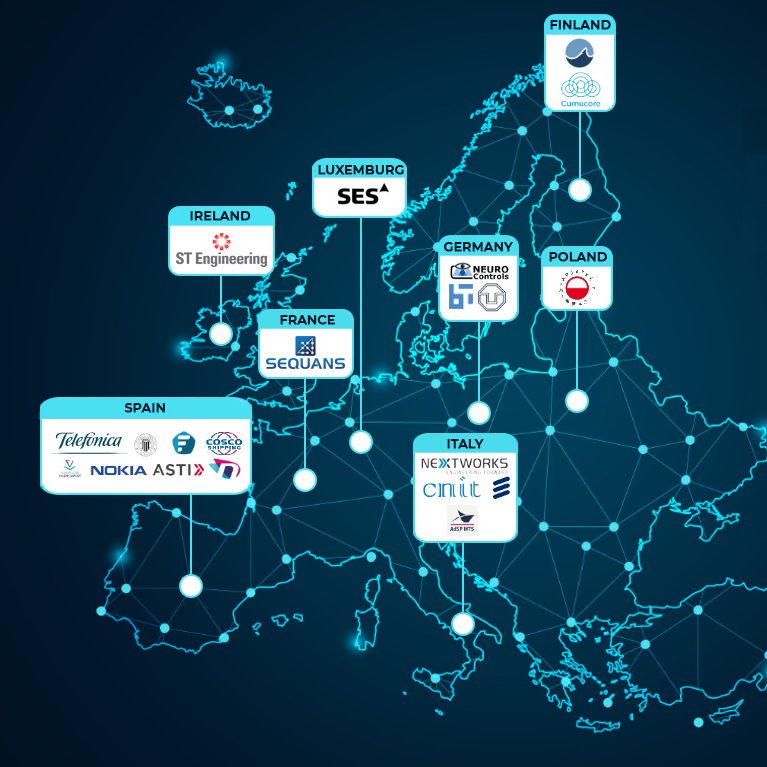 <!—-><!—->
<!—->
<!—->
<!—->
<!—-><!—->
<!—->
<!—->
iNGENIOUS has joined EUCloudEdgeIoT, a community of 30+ collaborative projects, that through a set of dedicated Task Forces will work on Strategic Liaisons, Open Source Engagement, Architecture, Market and Sectors, Communications and Ecosystem Engagement together. For more information on the EUCloudEdgeIoT initiative visit https://eucloudedgeiot.eu/ .
<!—-><!—->
<!—->
<!—->
<!—->
<!—-><!—->
<!—->
<!—->
Last month the 8th and final plenary meeting of the iNGENIOUS project could be carried out. All consortium representatives met to discuss and finalize the use case demos. The Consorzio Nazionale Interuniversitario per le Telecomunicazioni (CNIT) was the host of the meeting held in the historic Italian city of Pisa. In this F2F there was time to discuss the most relevant issues of the project and its use cases, but also to network and visit […]
<!—-><!—->
<!—->
<!—->
<!—->
<!—-><!—->
<!—->
<!—->
After almost two years from the beginning of the iNGENIOUS project, the wait came to an end. Barkhausen Institut and Technische Universität Dresden hosted the first on-site Face to Face iNGENIOUS meeting.
<!—-><!—->
<!—->
<!—->
<!—->
<!—-><!—->
<!—->
<!—->
The AI/ML innovation scenario for the end-to-end network slice optimization in iNGENIOUS targets the trigger of a pre-emptive auto-scaling of local-edge and central User Plane Functions (UPFs)
<!—-><!—->
<!—->
<!—->
<!—->
<!—-><!—->
<!—->
<!—->
Sensorial XR has been used in the iNGENIOUS to improve the overall interaction with an AGV (Autonomous Guided Vehicle) under different circumstances and requirements.
<!—-><!—->
<!—->
<!—->
<!—->
<!—-><!—->
<!—->
<!—->
This use case focuses on improving driver safety by combining mixed reality (MR) and haptic solutions in the real scenario of the port of Valencia.
Prof. David Gomez-Barquero
Universitat Politecnica de Valencia
iTEAM Research Institute
Camino de Vera s/n
46022 Valencia, Spain
Barkhausen Institut
WÜRZBURGER STR. 46,DRESDEN 01187, Germany